Having been born on the 13th I've always considered it my lucky number - it hasn't given me any particularly good luck in the past but I guess there's always hope!
I've taken a leaf out of Louise's book and made a non-Christmas card using the Balloon Builders Stamp set from the upcoming Occasions Catalogue.
I have a friend who has recently had an operation so I thought these cute balloons would be uplifting! (If you are looking Julie - yes it's for you!)
I love using the Silver Metallic Thread - it's definitely one of my favourite things.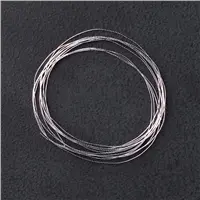 Thanks for stopping by - Angela x